Störling Dance Theater's "Underground" returns to the Kauffman Center for the Performing Arts Feb. 3 and 4.
"Underground" features the world-class artists of Störling Dance Theater, under the direction of Mona Störling-Enna, as well as guest artists from Europe and the United States.
Telling the history and heroics of the Underground Railroad in a way that takes audiences through a range of emotions like sorrow, shame, joy and hope, "Underground" has become an annual Black History Month tradition for many.
The compelling and powerful story often sparks a drive in audience participants to invite friends who haven't yet experienced the production to "go underground" with them next time the show appears on stage. In a sense, "Underground" is more than a production. It's a movement that continues the important dialogue of working together for racial healing and unity today.
To that end, it's fitting that Störling has partnered with Unite KC to challenge audiences to follow the examples of historical heroes to fight racial division by overcoming evil with good.
"I've seen 'Underground' every year. And every year, I'm inspired to 'do something,'" said Ray Jarrett, Executive Director of Unite KC. "Unite KC provides an outlet for people with a similar response to channel that energy into positive action for racial unity in Kansas City."
Jarrett and Jeremiah Enna, Executive Director and Producer of the show, believe that everyone has a part to play in writing this next chapter in the story of racial unity in the United States.
Enna noted, "Sixteen years later, we're still telling these compelling stories of our history and reminding ourselves of the role we can play today in bringing unity to our world, just like the abolitionists."
Events surrounding the performances, including Unite KC's Second Saturday gathering on Feb. 11, aim to provide a path for Kansas Citians to take next steps and do "One Good Thing" as a natural response to the show's inspiration.
"One Good Thing: Heroes Working to Unite KC," authored by Unite KC Founder Dayton Moore with Jarrett and Matt Fulks, is also set to release in conjunction with "Underground" performances.
In addition, Textile Artist Sandra Scott-Revelle will exhibit from her Black History Collection in the Brandmeyer Lobby during performances of "Underground."
Arrive early to meet the artist and take advantage of this rich display filled with rare historic figures, deep story telling and hope.
"My art unites stitches and sacred stories," Scott-Revelle said. "Both highlight testimonies drawn from narratives of African Americans in bondage. Their simple, yet complex lives, heartbreaks and victories are unveiled using original appliques stitched by hand and machine. Through story and art, the curtain is drawn back on these 'lesser-known lights in the vast heavens of Black History,' who sought to live out their full God-given potential. I gift these precious stories to anyone willing to see, hear and learn."
Tickets for "Underground" are now available for all shows at https://tickets.kauffmancenter.org/overview/20389.
To learn more about "Underground" or Störling Dance Theater, visit www.gounderground.org or www.storlingdance.org/.
To learn more about Unite KC, visit www.unitekc.org.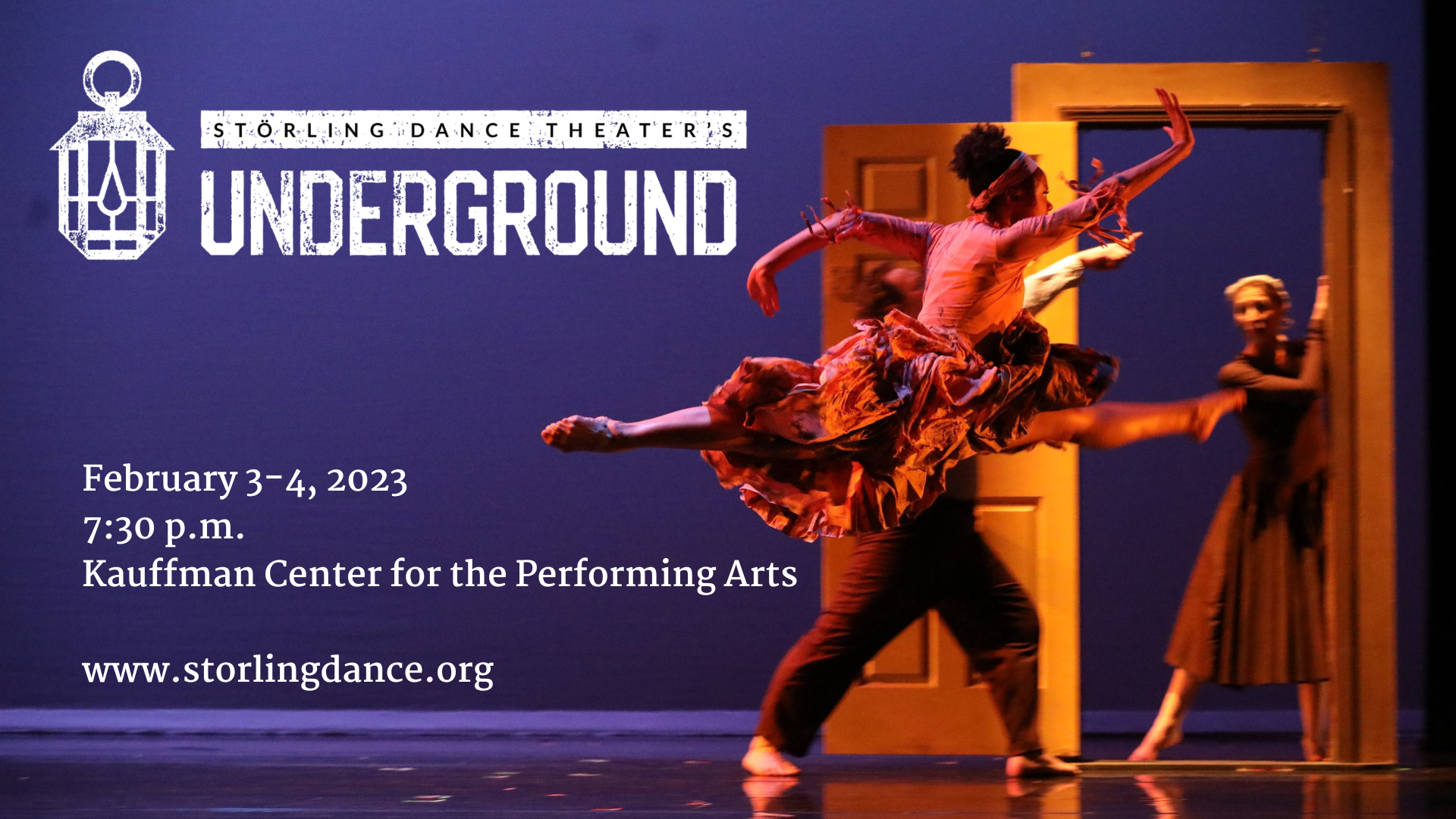 ---